I had a moment of clarity this week, and it wasn't for the classic reason of alcohol. My addiction has always been music, and I've amassed hundreds (possibly even thousands) of CDs over the years. I've also got DVDs too, but to a much smaller extent. There are a few films I've bought, but on the whole those are music related too, like live gigs and documentaries.
The arrival of music streaming and movie services like Netflix is fast rendering CDs and DVDs obsolete. Many of us have thousands of discs, but are beginning to reach a point where we've got no way to play them. Recycling them is possible, but you can donate them or even sell them through online marketplaces.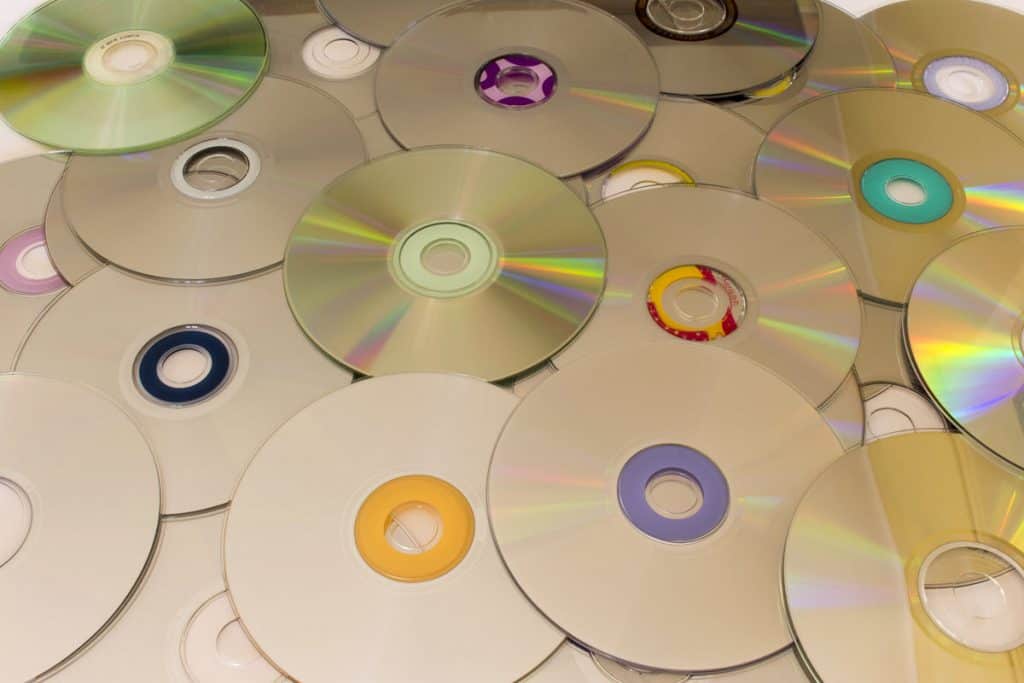 Back to the shock I felt a few days ago, which came about when I realised my kids hadn't seen the original Ghostbusters film. Firing up Prime Video, I realised it wasn't included as part of my Prime membership, so turned to the few DVDs in the drawer know that it's one of the few movies I've got.
Then the problem hit me – I've no longer got a DVD player in the lounge! It's been well over a year since the DVD player stopped working, and this is the first time I've noticed there's nothing to play the discs on. I've got an XBox and a PC that will play them, but neither are in the living room, and so nowhere near a sofa.
It got me thinking, CDs are going the same way. My car doesn't have a CD player – in fact I don't think my last one did either, although I'm not 100% certain of that.
It's not going to be long before CDs and DVDs are completely obsolete. Not because we don't want them or they stop working in themselves, simply that there's no CD or DVD drives left to play them in.
It's not a huge problem, streaming services are more than capable of putting everything we owned and more in front of us in seconds. Yes, we have to wrestle with spinning circles when buffering interrupts proceedings from time to time, but CDs and DVDs are well on their way to being banished to media past, joining VHS and Beta-Max video tapes.
How Do You Dispose Of CDs?
The discs generally come in jewel cases, and probably many of them are showing battle scars by now. The insert is typically a paper or card piece of album art or copy of the film artwork. The disc itself is where things get complicated, as they're a plastic outer layer (polycarbonate: plastic type 6) around a metal centre (usually aluminium).
Whenever you need to throw away your old CDs or DVDs, if they go into your household waste bins it's likely to need to be the general waste bins, as the type of plastic isn't accepted in many areas.
As we all know, general waste means a high risk that the destination will be landfill, so what are the alternatives?
Who Recycles CDs?
There are still a relatively low number of companies that specialise in recycling CDs and cases, but of course the booklets can go into your paper and card recycling.
Those companies that do recycle this type of plastic will usually convert the plastic into small balls or pellets, which are then supplied as a raw material in order to produce new plastics. While the potential types of product they create, they tend to be best suited to strong hard casing, such as cabinets or containers like first aid boxes.
Donating Old Music And Films
A great alternative to binning the discs and cases or trying to find someone to recycle them is to donate them to your local charity shop. There are plenty of people who are still actively buying CDs and DVDs, after all some people still don't have internet at home so streaming isn't an option.
Donations to good causes will help both the environment relative to them going into the ground, and at the same time raise valuable funds for the charity of your choice.
Sell Your Unwanted Singles, Albums and Films To Online Services
Saving the best until last, you can turn your discs back into cash with a little effort. There are several companies that buy used CDs and DVDs to resell them to their customers. It's not going to be a huge amount, but it does offer a good incentive to free up the space you're taking up by hoarding discs you never play.
Here's a few examples:
Music Magpie
Use a simple app on your smart-phone to scan the bar code on your items and they'll tell you what you could get for your old music and films. Alternatively you can type the bar code numbers into their website if you haven't got a compatible phone or don't want to install their app. If you're happy with the price, box them up and they'll be collected for free. Then the money will be paid into your bank within a day of them being received.
Ziffit
This works in the same way as Music Magpie, so if you'd like to get a second price, give Ziffit a go who are run by World of Books.
Zapper
Zapper have a similar offering, but also offer a recycling service. This is a great additional bonus, as you can send in everything you've got and they'll buy what they can sell on and recycle the rest. Of course, there's an element of trust involved, but as we started this page talking about throwing them in the bin, it's not exactly a huge gamble!
We Buy Books
This service is a little more picky than some others, but worth a go if you want to check out a good range of options to sell your old CDs. AS you've probably guessed, they also buy books too, so if you're looking to recycle some books too, why not see if you could sell them at the same time?
Give A Gift Of Music
Finally, just because you've not longer got a CD player (or DVD player for than matter), there's plenty of people that do. Even if it's a case of just getting rid of most of the discs you own because they're taking up too much space, they'll make a great gift for somebody who's a music (or film) lover and has time on their hands to get into a few new artists.
Great examples are relatives or friends, or maybe even colleagues. Think about people who spend a lot of time on the road and might still have a CD player in their car – they're likely to be the sort of people who would appreciate something new to entertain them while stuck in traffic on the commute.
The bottom line is anything is better than chucking them into a general waste bin, so landfill is the last resort. If you can make a bit of cash by selling your old unwanted stuff that's great, but being generous and giving it away is far from the worst thing you could do!