There are five councils serving over two million residents of West Yorkshire with waste services. In this section, you'll find all of Rubbish Site's information that's specific to the county of West Yorkshire. This includes details about kerbside rubbish collection rounds, local tips and how each service works.
Bin collections across West Yorkshire are the responsibility of the five councils – Bradford, Calderdale, Kirklees, Leeds and Wakefield. Collectively, they cover over 2.3 million residents across a total of nearly one million residential properties, each with up to four wheelie bins to empty.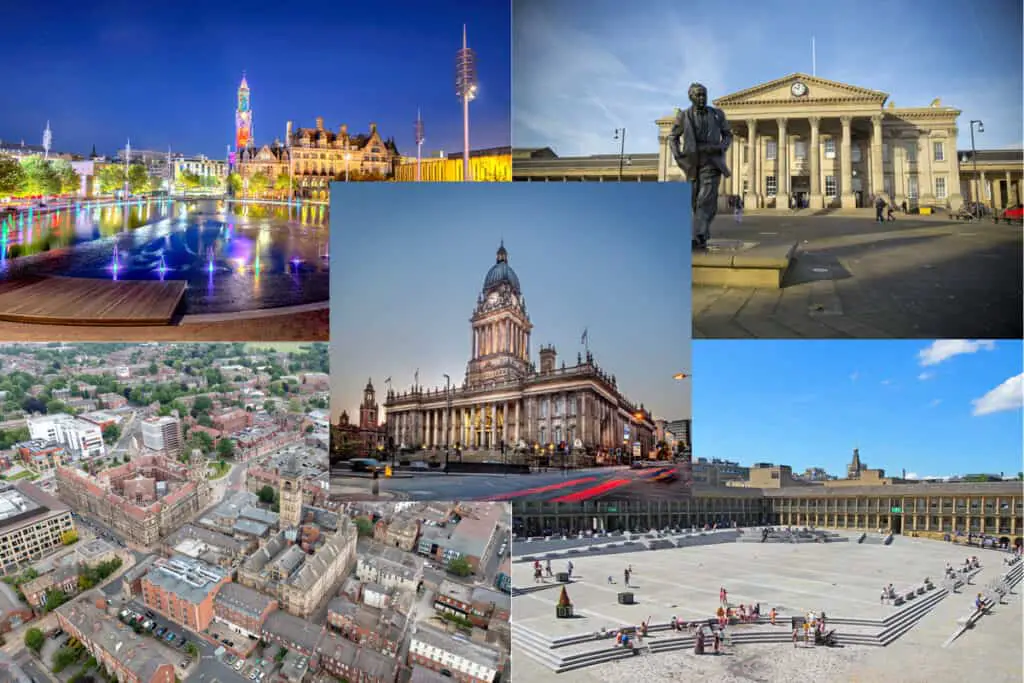 As the five councils serve such a large number of residents, let's break down over two million people into the five authorities.
| Council | Population* | Households* |
| --- | --- | --- |
| Bradford | 534,300 | 199,300 |
| Calderdale | 211,400 | 88,600 |
| Kirklees | 422,458 | 181,400 |
| Leeds | 715,000 | 302,000 |
| Wakefield | 325,837 | 141,700 |
*Some councils provide rounded or estimated numbers, so the totals will not add up to the precise totals for West Yorkshire. In addition, latest data may not relate to the same date between council areas. Where a number of households is not available, data is estimated based on average people per household.
Bradford
General Waste (Green)
Mixed Recycling (Grey)
Garden Waste* (Brown)
Learn more about waste collections and recycling services in our Bradford section here.
Calderdale
General Waste (Black bin)
Paper & Card (Green bag)
Plastic Bottles, trays and tubs, plus tins and cans and foil trays (White bag)
Glass Bottles & Jars (Black box)
Food waste (Brown caddy bin)
Garden Waste* (Green bin)
For more information about disposing of waste in the Calderdale region, our section is here.
Kirklees
General Waste (Grey)
Mixed Recycling (Green)
Garden Waste* (Brown)
We've got a section dedicated to Kirklees residents here.
Leeds
General Waste (Black)
Mixed Recycling (Green)
Garden Waste* (Brown)
If you need more information, find our Leeds waste information here.
Wakefield
General Waste (Green)
Mixed Recycling (Brown Recycling Bin)
Garden Waste* (Brown Garden Bin)
Our Wakefield services information pages are all found in their section here.
*optional, additional fee service