The world is much better at recycling today than it was a generation ago. We all know that we need to separate our waste, we do our best to put the right items into the correct bins (most of the time), and we try to buy responsibly to prevent waste. We're not yet at the point where everything is re-used or recycled that can be, so there's more to do. Enter TerraCycle.
TerraCycle is a company based in the USA with offices in eight other countries including the UK. They are specifically addressing hard to recycle waste, offering businesses the chance to use packaging that can be recycled, and consumers a method to buy products packaged to result in less going to landfill.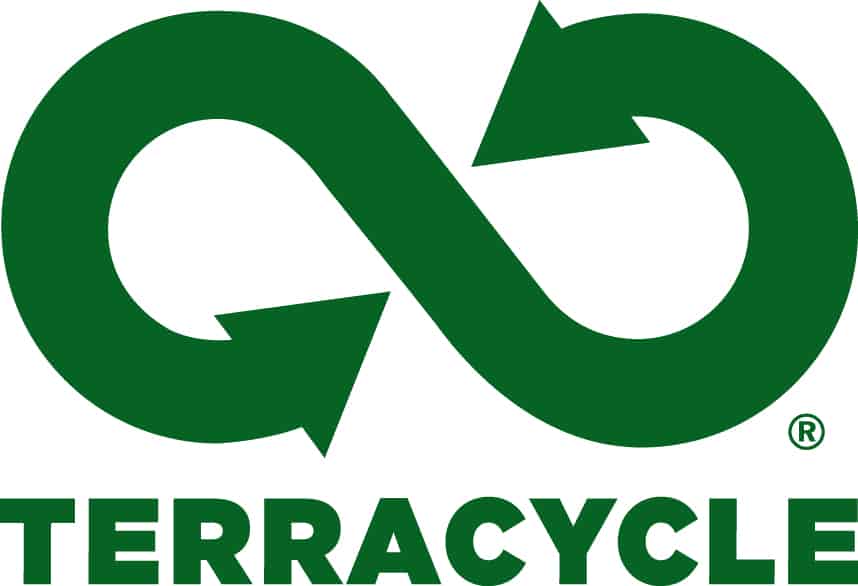 TerraCycle already have an impressive client list, including many that you might not expect to have the biggest focus on environmental issues. Cosmetics companies and food and drink manufacturers have often found themselves on the receiving end of campaigners' publicity, and that's something big brands feel very uncomfortable about.
It's good to see then, that researching an initiative to tackle hard-to-recycle waste materials has thrown up some of these names. We're all quick so name and shame when things go wrong, so perhaps we should also be quicker to congratulate those that make an effort too.
According to a Press Release from TerraCycle themselves, the company works with big names including Pepsi, Unilever and Procter and Gamble.
What Product Packaging Is Recycled By TerraCycle?
I first noticed the TerraCycle logo on a refill pouch for a Carex hand soap bottle. Until that purchase, I'd no idea that the pouches even existed. It was only as a result of the shortages of hand soap and sanitiser in the early phases of that pesky virus that I'd found myself looking for alternative ways to source them.
TerraCycle accept materials that are rarely recycled (if at all) due to the complexity and cost of processing them to allow them to be re-used. Common examples are product packaging, but also include the products themselves such as pens and watering cans.
How Does TerraCycle Work?
At its heart, TerraCycle aims to play a role in solving the global waste problem. Humans create huge amounts of waste, and we've written a lot about it on this website.
One of the big problems with recycling is the costs involved. Recycling at scale is very expensive, although in our opinion, that's not an excuse to fail to place it front and centre in any business.
TerraCycle as a business tackles head on many materials that other businesses like to use but also consider to be too expensive or too difficult to recycle.
They have two main routes to collect waste materials from businesses and consumers.
Drop Off Points
On the TerraCycle website, you can find your nearest public drop off point, a network of free to use locations primarily set up to allow households to recycle more. Kerbside recycling services are great, but are typically limited to paper and card, and group one and two plastics.
Unfortunately, the website is a little cumbersome, but the way it works is that you first need to select what you want to recycle, then you'll get a map showing the nearest drop off location.
While I hate to be critical of anything to do with a good cause, it's a shame that a little more thought hasn't been put into making the process of finding a drop off point a little easier.
Zero Waste Boxes
Zero Waste Boxes are a more recent addition to TerraCycle's offering, and allow you to buy a box to place in your home or workplace to collect items. You then put the waste items that are processed by TerraCycle into the bin and once it's full, you can arrange for UPS to collect it, and order yourself a new box.
For businesses this may make a lot of sense, as there are big PR opportunities in showing that you're doing your bit for the environment, but for individual households this might just be too costly.
How Do I Send Something To TerraCycle?
In the UK, collections of rubbish for processing by TerraCycle are performed using two routes, Drop Off Points and Zero Waste Boxes.
Due to the terminology, there is some confusion on the web about whether you can send individual items in directly. To our knowledge, that isn't something that's possible. It's likely that the cost would be prohibitive and environmental footprint of posting in rubbish will more than cancel out the benefit of recycling.
On the other hand, the economies of scale in collecting a box full of rubbish in a zero waste box solves both of those problems, and what's more, when UPS collect the box (the cost is already paid for as part of your box purchase) TerraCycle have arranged to offset the carbon emissions from the collection.
What Can Be Recycled Through TerraCycle?
While the research at TerraCycle is continuing, we've not yet reached a point where everything can be recycled. For example, medicine blister packs are not accepted.
To find out what can be placed in a Zero Waste Box, check the page on their website for the box you wish to order, you can see the full list of boxes here.
For the drop off points, you can see the list here. Please be aware that not all locations support multiple brands and product types, so it's important to check where you can drop off the waste you've collected before you set off.
Where Does TerraCycle Waste Go?
Regardless of whether your waste is sent in a Zero Waste Box or dropped off ad a public drop off point, the waste is taken to a local sorting location. Depending on where you live, there may be one or more of these in your country, called Material Recovery Facilities or MRF for short.
Waste is then separated (like a much larger scale version of how you would separate household waste into your recycling bins) ready to be taken to third party processors. These third party companies specialise in recycling different materials and are vetted and approved by TerraCycle's team.
Very little waste ends up being incinerated or heading to landfill this way – as everything that should be placed into TerraCycle bins has a route for recycling. It's only items that have been incorrectly put into the Zero Waste Boxes or left in drop off points that go to waste to energy plants for incineration.
TerraCycle's process involves strong and secure tracking and accountability, meaning that waste is carefully monitored through the entire process to ensure that the fundamental concept of recycling as much waste as possible is achieved.
Circular Recycling
The circular economy has become a bit of a buzz term, but at its core is about a lot more than recycling. It's about reducing waste overall, as close to zero as possible. Creating recyclable packaging for a product is good, but creating recyclable packaging from recycled materials is better. Take that a step further and reducing the waste packaging resulting from a product is better still, and eliminating it altogether is perfect (in terms of the packaging itself).
TerraCycle offers manufacturers an opportunity to improve their packaging to use recycled materials which can later be recycled again. Consider the hand soap I mentioned earlier. The bottles with pumps that are used for hand soap are notoriously difficult to recycle for consumers, yet they're re-usable by just unscrewing the lid and refilling the bottle with a pouch. The pouch can then be dropped into a TerraCycle bin. That re-use of the bottle and pump is arguable better than recycling because it can be re-used so many times. That bottle I referred to earlier is still going two and a bit years later!